NASA Recruits Alabama State University Students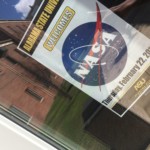 NASA representatives made a special visit in the capital city today, and not without stopping by Alabama State University.
NASA officials are encouraging Alabama State University Students to shoot for the moon, and consider a career in the space program.
NASA's stop at the ASU campus is apart of Alabama aerospace week; a week long reminder of the important role that Alabama has and is playing in leading America back to the moon and beyond to Mars.
NASA officials say they are recruiting ASU students to help build rockets, modules and the life support systems that keep astronauts safe and alive. Astronaut Tracy Dyson shared her journey to NASA, hoping to inspire at least a few in the audience to follow in her footsteps. "We are just the tip of the iceberg, there are so many other positions and jobs to do at NASA that we need all backgrounds all talents" she said.
The NASA representatives were from the Marshall Space Flight Center in Huntsville.