Police Say Two Shot at UAB Highlands Hospital, Gunman Dead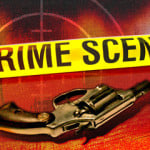 Police responded to reports of someone firing shots at a hospital in downtown Birmingham, Alabama, before issuing an alert that the situation was over and the shooter had been subdued.
Local media reported that two people were shot at UAB Highlands, and a gunman had turned a gun on himself Wednesday night.
Police didn't immediately respond to messages seeking comment.
UAB Highlands is a campus of UAB Hospital, which is part of the medical school at the University of Alabama at Birmingham.
(Copyright 2018 The Associated Press. All rights reserved. This material may not be published, broadcast, rewritten or redistributed.)