Airlines Post Better On-Time Record in Latest U.S. Report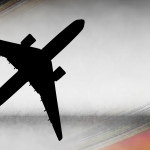 U.S. airlines started the year showing a slight improvement in keeping flights on time.
The Transportation Department said Thursday that 79.6 percent of flights in January arrived within 14 minutes of schedule, compared with 76 percent in the same month last year.
But January's performance was worse than December, when 80.3 percent of flights arrived on time.
Alaska Airlines posted the best on-time rating at 88.9 percent, while JetBlue Airways was last at 65.8 percent.
Airlines canceled 3 percent of domestic flights in January, up from 2 percent a year earlier and 1.2 percent in December.
The monthly Transportation Department report has been expanded to cover 18 airlines including several smaller ones such as Allegiant Air.
(Copyright 2018 The Associated Press. All rights reserved. This material may not be published, broadcast, rewritten or redistributed.)