MPS Board Members Speak Out As Battle Over Georgia Washington Heads to Supreme Court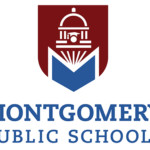 The battle over Montgomery's Georgia Washington  has now moved to the Supreme Court.
A Montgomery County judge ruled that the circuit court had no jurisdiction over a lawsuit calling the sale of the school by interim state superintendent Ed Richardson illegal.
State education officials are now weighing their options, after what seems to be a failed attempt to sale the middle school to the Town of Pike Road for 9.75 million dollars.
Pike Road officially withdrew from the sale March 26th, after the contract to sale the school expired.
Board President Robert Porterfield and Melissa Snowden, say they are still standing behind their vote against the sale of the school, which state officials say could mean around 200 cuts to teachers and staff.
"The state department has said repeatedly said that we have lost anywhere from 6 to 8 hundred [students] every year, if that's true then we probably do need to cut some people" said Snowden.
"I think the conversation with letting 200 teachers go needs to cease" explained Porterfield  "because at the last personnel report, we had we had a number of individuals who have already resigned and a number of individuals who have already signed up for retirement".
According to the intervention plan , even if the Alabama supreme court finds that the sale of the school is illegal, Georgia Washington could still be closing its doors this fall with zero profits to MPS.
Snowden said she does not understand why the state has chosen to sale any of the 4 schools because they are performing "well".
She added even if the school was to be somehow be sold to the Pike Road " its only going to help us for about a year,
and then we are going to be in the same financial problem that we are in…its still just a band aid".
Alabama News Network has reached out to the Alabama Education Association for additional comments on the lawsuit that  could cost some of their members their jobs but have not heard back yet.
There is still no word on when the lawsuit will move forward in court.