Abortion Facility Under Investigation After Failing to Report 13-Year-Old Patient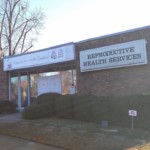 Reproductive Health Services near downtown Montgomery is under investigation for failing to report an under-aged patient after she got an abortion there not once, but twice.
State law requires abortion facilities to report the name of the pregnant minor to the Department of Human Resources (DHR) if the child is under 14. The then 13-year-old girl first visited the facility in January 2016, the again In April 2017.
According to the Alabama Dept. of Public Health's (ADPH) deficiency report, a parent was present but did not speak English and the young patient had to translate. The director of the clinic reported the incidents to DHR this past January, after a state inspection and provided contact information for possible sexual abuse.
The report also states, the parent and patient brought in copies of Mexican identification cards that had no age listed for either of them. The patient said she was 15 on her initial counseling visit, according to the ADPH, but she did bring her birth certificate at the time of the procedure.
Alabama News Network reached out to Reproductive Health Services clinic, they say they have no comment.