Family of Man Missing More than a Month Pleads for Help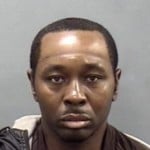 The family of Santonio Daniels, 38, is asking for the public's help to find him.
Daniels was last seen on Friday, April 2, 2018 at his residence which is located in the 700 block of Coliseum Boulevard in Montgomery. 
Daniels' mother told authorities he left walking in an unknown direction around 7:00 p.m.
He was last seen wearing an orange shirt, blue jeans and a black hat.
Ms. Daniels says her son has mental issues and has not been taking his medications.
Anyone who has seen or knows where Santonio Daniels may be located is asked to call Crimestoppers at 215-STOP.