Sheriff's Dept. Expects Spike In Property Crime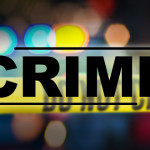 For law enforcement officials, Summertime  is synonymous with an increase in crime. According to the Montgomery County Sheriff's Office, one of the biggest spikes is in the number of property thefts.
School will be letting out soon. It's one of the biggest reasons for the spike in property theft, according to Montgomery County Sheriff Derrick Cunningham. He says most of his tips to are simple, but could save you the headache of trying to recover items after they've been stolen.
Though easily prevented, Cunningham says items stolen from unlocked vehicles almost always tops the list of property thefts.
Like the Montgomery Police Dept., the Sheriff's Office conducts car security checks. An officer or deputy checks for unlocked doors or windows then leave a slip on your windshield explaining any security risks they found.
It's more than just vulnerable cars on law enforcement's radar. A deputy will also stop by to check your house, if you request a Vacation Home Check. It's as easy as filling out a Home Security Check form online and emailing it back in.
Cunningham is also encouraging parents to talk to their kids about keeping their items from being easily swiped.
"Criminals looks for opportunities" he said "golf carts, four-wheelers, bicycles things that your kids normally play with , and then they decide to come in the house and leave it out in the front yard… it's an opportunity".
The Sheriff's office also has an online service called Operation I.D. where you can store the serial numbers of some of your big purchases like electronics, in case you do need to file a police report. Cunningham says keeping track of serial numbers is something that most people rarely do, making it very difficult to recover stolen items.