Experts Warn of Fraudulent Home Repair Scams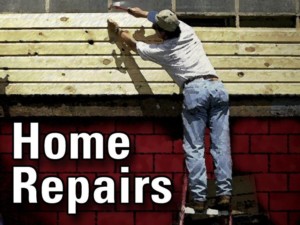 Hurricane season is three days away, and the winds and rains of those storms can result in costly damages. According to the Attorney General's Office, there is something else to keep in mind should damage to your home occur.
Home repair scams rank in the top five of consumer complaints the office receives. The Alabama Attorney's office and the Greater Montgomery Homebuilders Association, along with other home-building experts, joined together on Tuesday to warn consumers of fraudulent contractors.
David Strickland, president of the Greater Montgomery Homebuilders Association, says to check with professional associations and licensing boards to verify the contractor's records.
"Always make sure they have a license and then you can contact the local homebuilders board. They'll give you names and referrals to local members that are remodelers."
Before hiring a contractor, the Alabama Homebuilders Licensure Board suggests obtaining several bids from various contractors, request referrences on similar work performed, and checking to see if the remodeler has a professional designation, such as a Certified Graduate Remodeler.
The penalty of committing home repair fraud is a Class A action, which could result in up to one year in jail and up to a $6,000 fine.
To find a list of reputable contractors, you can visit the Alabama Home Builders Licensure Board at www.hblb.alabama.gov, or contact the Attorney General's office at  800-392-5658.