Trudeau: Trump tariffs "Totally Unacceptable"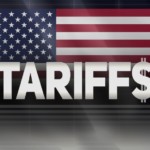 President Donald Trump says the days of the U.S. being taken advantage of in trade deals "are over" in a harshly worded statement responding to Canadian Prime Minister Justin Trudeau's criticism of new steel and aluminum tariffs.
Trump is levying tariffs on the metals, starting Friday, on imports from Canada, Mexico and the European Union. His administration is also renegotiating the North American Free Trade Agreement.
Trump says of NAFTA, "Earlier today, this message was conveyed to Prime Minister Justin Trudeau of Canada: The United State (sic) will agree to a fair deal, or there will be no deal at all."
Trudeau is calling the tariffs "totally unacceptable," suggested they would alter the relationship between the two countries, and has announced plans to levy tariffs on $12.8 billion in U.S. exports.
(Copyright 2018 The Associated Press. All rights reserved. This material may not be published, broadcast, rewritten or redistributed.)