Student Gun Tip Line Leads To Nearly 2 Dozen Arrests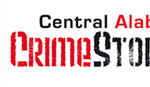 Keeping guns away from the classroom is the focus of a Crime Stoppers initiative that rewards students who provide information on another student with a gun.
The Scholastic Tip Line pays out $50 for students that provide information on another student with a gun at school but the reward is not just limited to firearms. The initiative includes any tip that could be a potential danger to students or faculty.
This past school year the tips helped recover at least 10 guns,several of them stolen, knives, drugs and even helped stop an attempted suicide. The tips eventually lead to 23 arrests and a total of 28 charges filed.
"What we want the students to be advised of is that someone out there listening…" said Crime Stoppers Executive Director Tony Garrett "…if it's not your faculty member at school if it's not your principle or the police or if you can't go to a parent you can always call 215-STOP".
CrimeStoppers paid out a total of $2,600 dollars in rewards through the scholastic tip line this past school year; the third highest amount since the programs start in 2012.