Local Church Wraps Up Inaugural Summer Camp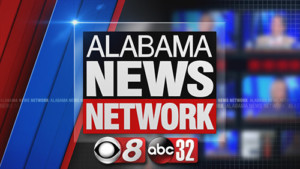 Montgomery's Aldersgate United Methodist Church ended its week-long summer camp on Friday. The church partnered with Winshape Camps, a summer camp program created by the founders of Chic Fil A owners Truett and Jeanette Cathy, for its inaugural year of bringing the community together with games, Bible lessons, and sports. Kids and teenagers in first through ninth grade were invited.
The church was one of ten Alabama locations to host a Winshape summer camp, raising over $20,000 in scholarships for kids to attend.  Aldersgate was selected to host the camp after submitting an application.
"We have had children from all walks of life, children that go to different schools have come out to experience this amazing camp," Katie Blair, director of the children's ministry at Aldersgate UMC, said. "These kids have had the best week ever."
Different activities included cheerleading, archery, flag football, and basketball.
Minister of Discipleship Richard Williams says the goal of the camp was to bring faith to the community through summer fun.
"The goal is that as, one, we as a church would be able to live in our mission- to know Jesus and to make him known. But also for the city of Montgomery that we would realize that we are for Montgomery, that we would bring kids together, that we would bring families together, that we may all be able to live together as well."
To close the summer camp, food from Chic Fil A was served to everyone that attended.
The church will have a Summer Bash reunion party on Sunday, June 24 following their morning service. For more information, you can visit their website at
aldersgateumc.org
, or call (334)-272-6152.