Local Experts React to Meeting between President Trump and North Korean Leader Kim Jong Un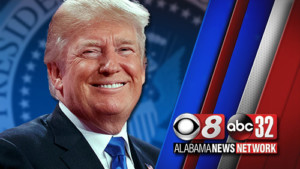 It was a historic meeting in Singapore as President Trump and North Korean leader Kim Jong Un met on Tuesday in an effort to ease tensions between the two countries. This was a stark contrast to what the two countries experienced only a year ago, with a nuclear war seeming likely. Fast forward to 2018, local experts believe this summit could be a start to something positive.
Other local experts believe the summit could have different implications, with elections coming up later this year.
"If I'm playing the political game in all of this, I think the really big push to have it in early June is that a lot of congressional primaries are still to go," Auburn University of Montgomery political science teacher Nicholas Howard said. He says Korean students in some of his classes had mixed feelings on what the summit meant for their countries.
"There was a very split reaction," Howard said. "On some level, they were hopeful. On another level, they were fearful of what it might it actually mean for potential reunification of North and South Korea."
Another political science teacher warns not to lose sight of the good that could come from the summit.
"You know, if we can lessen the hostilities, if we can have a detaunt, that would be a wonderful thing for the world," Derryn Moten, chair of the Department of History and Political Science at Alabama State University, said.
President Trump has declared the summit a success, but some federal lawmakers say they are not as convinced as the President, following this historic meeting.