Local Walmart Stores Add PickUp Towers for Customer Convenience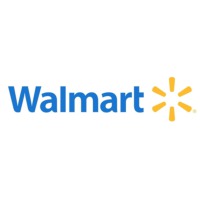 Pickup towers have been added to two local Walmart Super center stores. The Walmart Super center off Atlanta Highway in Montgomery, as well as the store off Cobbs Ford Road in Prattville, are using the towers to make it easier for customers to pick up items without the hassle of walking through the retail stores and waiting in line.
Used like vending machines or kiosks, customers place orders from the store's website. Employees are then notified and gather the requested items, placing them into the Pickup Tower. Once the items are inside, an email is sent notifying the customer that the items are ready for pickup. Walmart store manager James Lipscomb explains what happens next.
"In the email is a scantron bar. the customer comes up to the tower, scans that bar code, and within 8 seconds their items comes out."
The pickup tower can hold up to 300 separate smaller items. Larger items are placed in lockers beside the tower. The lockers open after the barcode is scanned.
Certain items can not be picked up at the tower, however.
"We can't really put liquid items inside there, but anything that a customer orders on the website can be put inside the tower or locker system," Lipscomb says. "Now if you get a larger item, like a swing set or something of that nature, it will prompt the customer that an associate is on the way with that item."
Walmart uses a separate grocery item system for customers needing groceries.
Using the Pickup Tower is free at no additional cost to customers. Lipscomb says no employees were laid off due to the new technology. Employees who worked in the pickup department prior to the installation of the towers were moved to different departments.
Walmart announced it will have pickup towers in 700 locations nation-wide by the end of the year.