Keeping Pets Safe In the Heat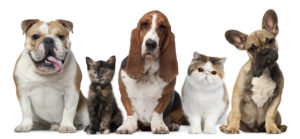 With a heat advisory in effect for much of central and south Alabama, veterinarians and other pet experts are urging the public to keep a watchful eye on their pets. Like humans, pets can also experience heat-related illnesses, like exhaustion and heat stroke.
Lea Turbert with the Montgomery Humane Society says to keep pets out of the heat as much as possible.
"Please keep them inside," she says. "If you cannot keep them inside, please make sure they have ample water, they have shade, they can get in to shade. Put a baby pool out there, fill it up with water. Put ice in their water buckets, walk them early in the mornings or late at night when its a little bit cooler."
The increasing number of heat-related pet deaths by leaving them inside hot vehicles is giving law officers a reason to arrest citizens who commit the act. Mickey Golden is a veterinarian and owner of Golden Animal Hospital in Montgomery. He warns that leaving pets in hot cars is dangerous.
"It takes no time at all for that car to heat up, even with the windows rolled down. If you see that, try to alert the owner. There are situations when the Humane Society or Animal Control will break a window to get the animal out."
Turbert agrees.
"Do not, do not, do not leave your pets in your car. That is one of our largest calls during this time. People think 'Oh, I'm just going to run in Walmart.' The temperature raises ten degrees, twenty degrees very quickly. The animals can die quickly, or get heat stroke."
Older dogs are more likely to experience heat-related illnesses. Warning signs include showing signs of exhaustion or panting loudly. Golden explained that dogs with short snouts, like pugs, boxers, and bulldogs should not be in the heat over an extended period of time.
Should a pet show signs of heat-related symptoms, there are ways to help cool the animal down.
"Get them in a bath tub. Sumberge them in water with their head above the water. Try to start getting that body temperature down. Throw some ice packs or ice cubes in a plastic bag and put them beside the pet."
All veterinarians and pet experts say that the best thing to do to help keep animals safe during the heat is to keep them out of the heat and out of vehicles.