Automakers, Manufacturers Oppose Trump Call for Auto Tariffs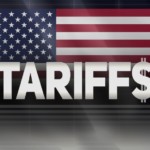 Foreign automakers, American manufacturers and classic-car enthusiasts are coming out against President Donald Trump's plan to consider taxing imported cars, trucks and auto parts.
The National Association of Manufacturers says in a filing with the U.S. Commerce Department that the tariff plan would "put the U.S. manufacturing sector at a global disadvantage, undermining growth and job creation throughout the United States."
Toyota Motor North America says the tariffs "would have a negative impact on all manufacturers, increasing the cost of imported vehicles as well as domestically produced vehicles that rely on imported parts" – such as the company's Kentucky-built Camry.
Friday is the deadline for public comments on Trump's call for a Commerce investigation into whether auto imports pose enough of a threat to U.S. national security to justify tariffs.
(Copyright 2018 The Associated Press. All rights reserved. This material may not be published, broadcast, rewritten or redistributed.)