FAA Says it Won't Regulate Amount of Airline Legroom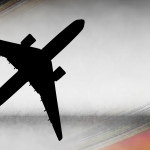 Federal regulators are rejecting the idea of setting minimum standards for airline seats and legroom as a safety measure.
The Federal Aviation Administration said Tuesday that it saw no immediate safety issue that requires new regulations.
The FAA is responding to a group called FlyersRights, which had gone to court to prod the FAA to act.
The group says cramped planes combined with the larger size of today's passengers means that planes can't be evacuated in 90 seconds, as required.
The FAA turned down FlyersRights once before, but last year an appeals court ordered the FAA to take another look at the issue.
(Copyright 2018 The Associated Press. All rights reserved. This material may not be published, broadcast, rewritten or redistributed.)