MPD Investigating String of Shooting and Arson Cases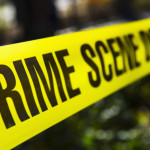 Montgomery police are investigating a string of shooting and arson cases.
There have six incidents over the last month happening in mostly in the same part of the city.
Police say the incidents began on July 4. They happened in the 3700 block of Gilmer Avenue, the 3100 block of Old Dobbin Road, the 3300 block of Fountain Lane and the 5700 block of Arbor Station Road.
Authorities say the victims in all but one incident reported gunfire outside their property. They say all of the cars that caught fire were intentionally set, and are being investigated as arson.
Montgomery police say no one was injured in any of these cases and no arrests have been made.
Anyone with information that can help police find those responsible is asked to call the Montgomery Police Department at 241-2651.