Montgomery Mayor Todd Strange Delivers 2019 Budget Message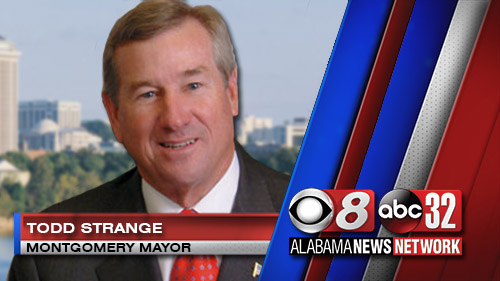 Montgomery Mayor Todd Strange delivered an optimistic budget message for fiscal year 2019. He says the budget forecasts revenue of $250 million, the first time the city has ever reached that milestone.
Strange made his comments at Montgomery City Council on Tuesday night as he unveiled his budget proposals. It will be up to city council to decide whether to approve the mayor's ideas.
For fiscal year 2018, Strange says revenue is expected to be nearly $243 million, with expenses at below $242 million. As a result, he says the city can boost reserves to $26 million, which is about 10% of the the sanitation savings would come from fuel, equipment and similar operational items.
The mayor's proposed budget includes and estimated 8 million dollars in increased spending, over last years budget
Around $3 million would fund health insurance needs for city employees called an "internal service fund"
An estimated $1.5 million for neighborhood paving, intersection upgrades and striping
$1.7 million dollars would go to the Montgomery Police Department and $1.3 million for the Montgomery Fire Department. That includes a merit increase, the mayor says, for "deserving employees".
A $5,000 one time payment to retirees.
So just how will the city pay for the proposed budget increase?
The city would raise $3 million with a 2 cent gas tax
Plus, another $3 million from a general increase in sales and lodging taxes
Lastly, $2 million of those dollars would be generated by reducing the trash pick up days from 3 days a week down to two days a week.
Officials want to clarify that there would be no job cuts in the city's sanitation department, only one less day of garbage pickup per week. To help make up for the lost day, the city would extend service at the Saturday pickup point locations from twice a month to every weekend.
The proposed budget will be up for discussion at the next council meeting on August 23rd.
Some additional statistics from the mayor's message:
2,400 city employees
Violent crime down 11%; overall crime down 3%
Lodging tax projected to generate $11 million
More than 166,000 hold jobs in the Montgomery area
Fiscal Year 2019 MAYOR MESSAGE