Troy City Schools Aiming for Improvements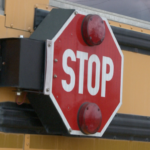 School faculty and staff are always looking to improve their academics. Thursday was the beginning of the school year for Troy City Schools and Pike Liberal Arts, and improvement is what both school systems are striving for.
Superintendent Lee Hicks for Troy City Schools says extracurricular activities have led his students to excel.
"I feel like we've been able to improve our graduation rate to over the 90 percentage rate, because we have to find that every student needs a niche'," Hicks said. "Yes, we're going to make sure they receive a top quality education, but the extracurriculars I think we've been able to shine"
Hicks says Charles Henderson HighSchool, the middle school, and troy elementary have added new technology to aid in the students' learning.
"We have clear touch boards in all the high school and middle school classrooms, as well as smart boards in the elementary level."
Students at Pike Liberal Arts saw a new face after entering school doors on Thursday. Headmaster Eric Burkett is aTroy University graduate and has spent a decade in education….
"There's a rich tradition here at Pike, athletically and academically, and we're just looking just to build on that."
He's had a few weeks on the job, but Burkett says he's already working towards improving the quality education of his new school.
"We have high ACT Scores, but we want to get those higher," Burkett said. "There's always room for improvement. I've made some hires of some new teachers that are coming and highly qualified and we're excited to get them started."
At the city schools, Hicks says having a improved presence on social media this year will help his teachers communicate with parents what students are learning in the classroom…
Together, Troy City Schools and Pike Liberal Arts have added a total of 24 faculty, staff, and teachers for the upcoming school year.