Man Charged in Fatal Stabbing at Troy Apartment Complex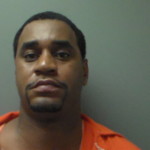 Troy police have made an arrest following a fatal stabbing.
Authorities have charged 41-year-old Domeka McKenzie with murder in the stabbing death of 33-year-old Carl Burney.
They say McKenzie stabbed Burney in the back and chest Thursday night.
It happened at the Autumn Ridge apartments in the 400 block of North Knox Street.
McKenzie and another man were arrested during a traffic stop less than an hour later.
He's being held in the pike county jail on $100,000 bond.