Governor Ivey Signs Executive Order, Raises Awareness for 2020 Census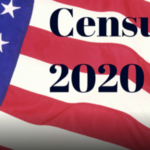 Earlier today, Governor Kay Ivey signed Executive Order 715 which establishes a state-level committee designed to prepare Alabamians for the 2020 U.S. Census. Governor Ivey called it the Alabama Counts! 2020 Census Committee.
It will be broken down into subcommittees made up of leaders in healthcare, education, government, and others… who will be used to raise awareness across the state on the importance of completing the census.
"To reach all 67 counties in Alabama, the committee will be comprised of several leadership groups," Ivey announced.
The Alabama Department of Economic Affairs, or ADECA, is the state's communicator of the census. It will work with those groups to focus on hard-to-reach areas and use marketing to get an accurate count of the states population. The groups plan on meeting several times over the next few months to form a plan of action.
As in years past, each household will receive a postcard encouraging their participation, which can be done by telephone or paper census form. But ADECA Director Kenneth Boswell says 2020 will bring a new way for Alabamians to fill out their census.
"Another challenge is that the 2020 census will be the first to emphasize an on-line response," Boswell said.
This will allow some households easier and quicker access. But if the state sees very low participation in the census, there could be consequences.
"If we do not reach maximum participation, we will be at serious risk of losing a congressional seat on Congress and most important… Federal funding in Alabama," Ivey said.
Ivey says that means fewer representatives in Washington. Alabama would also lose impact in the presidential election by having fewer electoral votes. She says the state must act now before its too late.
"It's our responsibility to make today count, so that in 2020, Alabama counts," Ivey said.
ADECA has established a page on its website with information about the upcoming census that will be updated as the Alabama Counts! 2020 Census Committee gets up and running. The link for the page is www.adeca.alabama.gov/census.
The U.S. Census is scheduled for April 2020.