OIT, Sec. Of State and AL National Guard Join Forces In Cyber Security Training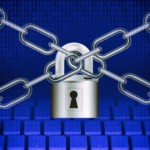 Several State agencies are joining forces to fight security threats, that often go undetected until its too late.
The state of Alabama's Office of Information Technology (OIT), the Alabama Secretary of State's office, and the Alabama National Guard are partnering together for a series of cyber security joint training to make sure Alabama is safe when it comes to all aspects of cyber security.
That training includes election security, Cybersecurity Incident Response, and the importance of the National Guard in the event it is activated in a cyber related incident.
It's all about being proactive officials say, which is key in the constantly changing world of technology.
"When you talk about cyber security activities those things change momentarily. They don't changed daily or hourly they change every minute" said Secretary of State  John Merrill.
Thursday's meeting was largely centered around election security, pin pointing areas that could make the Alabama's voting system vulnerable.
"In the electronic world we live in paper ballots aren't hand delivered to the capitol an counted anymore, all of that is done over electronics" said Jim Purcell, Secretary of OIT.
Officials are working on a strategic plan to better detect and respond to cyber threats, like the ransomware attack that crippled Montgomery County offices for several days.There is currently no plan of action at the state level specific to responding to cyber attacks.
The joint training is the first of many collaborations, that officials say are necessary to keep Alabama safe from online predators and hackers.
"Its no different than a wild fire or a hurricane" said Purcell "if you know the resources that are available, if you know the battle field then obviously you can respond a lot better".
There is currently a bill in the U.S. senate that would require all states to have a cyber security plan in place. Governor Kay Ivey recently signed  a multi-state compact to improve cyber security within the state.