River Region Volunteers Prep To Assist In Hurricane Florence Relief Efforts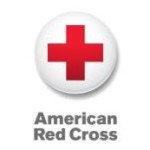 As Hurricane Florence creeps closer to the Carolina coastline, help is already on the way from the River Region are to those in it's path.
The American Red Cross of Central Alabama will send 15 volunteers to North and South Carolina to assist out with their emergency shelters, as well as several emergency response vehicles or feeding trucks tomorrow afternoon. Organizers say they are waiting until after the storm passes to determine how much additional aid they will need to send, but encourage those that want to donate time and money to contact the organization directly at  or through their website.
Central Alabama Chapter
5015 Woods Crossing
Montgomery, AL 36106
Also heading out Friday afternoon, 10 volunteers with Alabama's chapter of the Cajun Navy. They'll join Louisiana's Cajun Navy to help with storm relief and water rescues.
Montgomery organizers are still welcoming volunteers with equipment to assist with rescues such as ATV's and boats. The group will be leaving be leaving at 4:0o pm Friday from the Gander Mountain outdoor store located on Eastern Boulevard in Montgomery.  The group is collecting several items to assist with their rescue and relief efforts, coordinated through the non-profit's Facebook page