Walt Maddox Kicks Off Bus Tour in Alabama Governor's Race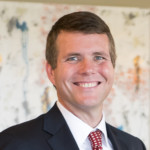 Gubernatorial challenger Walt Maddox kicked off a statewide bus tour as he seeks to make gains against Alabama Gov. Kay Ivey.
The Tuscaloosa mayor and Democratic nominee began the tour Monday in his hometown of Tuscaloosa.
Describing himself as the only candidate with solutions, Maddox is running on a platform of establishing a state lottery and expanding Medicaid.
Alabama has not elected a Democrat to the governor's office since 1998. To win, Maddox will need support from some Republicans and independents.
Maddox said he thinks he can do that by talking about the issues that affect people's lives. He joked his first convert was standing beside him. His wife Stephanie is a Republican.
Maddox also continued to take jabs at Ivey for refusing to debate him.
(Copyright 2018 The Associated Press. All rights reserved. This material may not be published, broadcast, rewritten or redistributed.)