Former Tallassee Police Officer Indicted on Federal Charges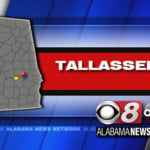 A former Tallassee police officer has been indicted on federal civil rights violations.
The department of justice says Michael Smirnoff is charged with two counts of deprivation of rights under color of law, and one count of obstruction of justice.
He's also accused of tasing a handcuffed man who was not physically resisting, and submitting a false report to cover up this incident.
If convicted, Smirnoff faces up to 30 years in prison.