Work Force Professionals Receive Active Shooter Situation Training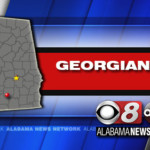 What to do if an active shooter comes into your work place. That's what the Georgiana Police Department wanted to teach work force professionals through an active shooter training course Wednesday. The Alabama Law Enforcement Agency sent a state-certified administrator to talk to those professionals about what they can do to protect themselves and others from a gunman.
"We opened it up to our churches, our business owners, and also our schools and hospitals. So, therefore, those peoples came out to get introduced to training thats certified to be covered all over the state," Georgiana Police Chief Carlton Cook said.
Schools and universities have been a main target for active shooters. Now with churches, movie theatres, and clubs also becoming targets for those situations, Cook says other professionals now need the training necessary to defend their workplace.
"If you have some type of training, you'll have some kind of awareness, or what to do and how to react, how to protect your work environment or even your church, or even your community."
Georgiana is a smaller community with fewer officers and resources. Cook says being in constant communication with those resources can help in the case of an emergency.
"It was a goal here to open up the doors and to let other people see they're working counterparts that works in small agencies, beginning with the EMA, the first responders, even the hospitals and the schools," Cook said. "Just in case the events do come about but being how to communicate with those other agencies effectively"
To find out what improvements can be made to your work place to help in an active shooter situation, you can contact your local law enforcement agency or Emergency Medical Association for help.