Montgomery County To Use New Polling System In November Election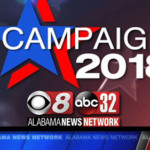 Voting in Montgomery County may be getting easier. Montgomery County voters will be using a new system that should get them in an out of the polling booth a lot quicker on November 6th.
Thursday morning, Montgomery County polling volunteers learned step by step how to use the new "poll pads".
Using an iPad, volunteers will now just scan voters I.D. at the site, rather than manually entering voter's information.
The new system also means voters no longer have to stand in alphabetical lines; you'll be able to simply wait in the shortest line instead. If you show up to vote at the wrong precinct, officials can now print the correct information to point you to your proper polling site. The new system also alerts poll volunteer if a voter has already requested an absentee ballot but perhaps shows up to the polls anyway, out of confusion.
The ipads are an upgrade from the previous polling system, but officials and volunteers agreed you don't have to be tech savvy to follow along. Probate judge Steven Reed says he hopes the new system will encourage more voters to cast their ballot.
"I think voters will feel like the process here and what we're doing here is more informative to them and it's more helpful" he explained " hopefully they'll talk about that once they get home and they'll bring someone else out to vote".
The 'Poll Pads' have been tested at select polling sites during smaller elections, but the upcoming general election is the first time the new system will be used across the entire county. Don't forget, the last day to register to vote in the November 6th election is Monday, October 22nd.\