TROY University Listed As Top Alabama College in "Best for Vets" Rankings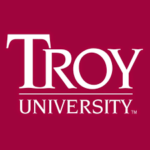 A ranking revealed Monday morning names Troy University as the top-ranked school in the state that caters to the needs of veterans and military members and their families.
It is called RebootCamp: The Military Times. It's an online source military and veterans members use for information. And Troy officials were pleased with this year's results.
"We were the highest ranked institution of higher education in the state of alabama in the particular way," Troy University's Senior Chancellor for Advancement General Walter Givhan said.
The Military Times surveyed hundreds of colleges across the country. Institutions were chosen using culture, academic quality, student support and financial aid for veterans and military.
"It also has to do with the benefits we provide financially, whats the affordability, how do we work," Givhan explained.
Givhan says the university is trying to make it easier for military members serving over seas to use Troy's services.
"Troy has taken advantage of technology, too. So online programs now make it very easy to serve the veterans, or serve the military anywhere in the world."
Troy has partnerships with military bases across the globe, according to officials. They want to see the university continue to be veteran-approved.
"We had a C-130 from Maxwell , the 908 Air Lift Wing, that had the Troy Trojan Warrior Spirit on the side of it, we had a giant flag, we had all of our military who were there march across the field during halftime."
Troy University is listed as 37th best overall college that serves the military in the nation. You can find the full list HERE.