Montgomery Man Convicted of Sexually Abusing a Child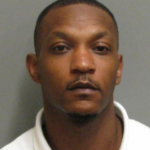 A Montgomery man is facing life in prison after sexually abusing a child.
Authorities say Denardo Laster was convicted of rape, sodomy, and incest.
They say because of Laster's criminal record, he faces a mandatory life sentence without parole.
 "Denardo Laster preyed on the victim's vulnerability. He is a truly despicable individual who deserves to spend the rest of his life behind bars. As such, we will be seeking the maximum punishment for when he is sentenced by Judge Anderson next month. Our children and entire community will be a little safer with this violent criminal behind bars for the rest of his life," said Montgomery County District Attorney Daryl Bailey.
Laster will be sentenced on December 4.