Wife of Alabama Republican Lt. Gov. Candidate Injured in Shooting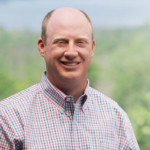 The Republican candidate for lieutenant governor, Will Ainsworth, says his wife was injured in a shooting Tuesday afternoon.
He released as statement saying "while skeet shooting with our family on Tuesday evening, my wife, Kendall, was involved in a minor accident and suffered an injury that required staples."
Ainsworth says his wife was released from a Hunstville areas hospital after receiving treatment.
He says he "will be stepping away from the campaign trail for a few days in order to remain home with Kendall as she heals."
The midterm elections will are scheduled for Tuesday, Nov. 6.
Ainsworth faces Democratic challenger, Minister Will Boyd in the race for lieutenant governor.