Former Crenshaw County Teacher Accused of Sexual Contact with Student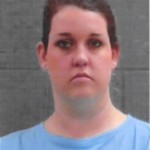 A Crenshaw county teacher has been charged with having sexual contact with a student.
The Crenshaw County Sheriff's office says 24-year-old Hannah Davis was arrested on the charge last week.
Davis was a teacher at Highland Home School.
She is no longer employed with the school system.