Montgomery Police Investigate Shooting on E. South Blvd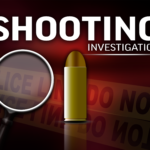 Montgomery police are investigating a shooting that left one person injured.
Police say a man was shot in the 2000 block of East South Blvd. Police say he was hospitalized with non life-threatening injuries.
Authorities are investigating what may have led up to that shooting.
No arrests have been made in the case.
Anyone with information is asked to call Crimestoppers at 215-STOP.