Charges Against R. Kelly Involve Multiple Victims, According to Court Documents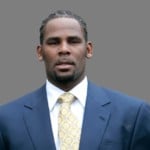 Court documents charging R&B star R. Kelly with sexual abuse say the assaults occurred over a more than two-decade timeframe.
Charges filed Friday in Cook County Circuit Court in Chicago say the abuse dated as far back as 1998 and as recently as 2010. He's accused of sexually abusing four different victims.
Kelly has faced allegations of sexual misconduct and abuse for decades and was acquitted in 2008 on child pornography charges. Kelly, through his attorneys, has consistently denied the allegations.
The allegations were spotlighted again this year in a Lifetime documentary. Cook County State's Attorney Kim Foxx later urged victims and witnesses to come forward.
A Chicago judge has authorized a no-bail arrest warrant for R. Kelly, after the R&B singer was charged with 10 counts of aggravated sexual abuse.
Judge Dennis Porter signed the order. No-bail arrest warrants don't necessarily mean the defendant won't eventually be offered bail once appearing in court to answer the charges.
The charges filed Friday list four victims, including at least three between the ages of 13 and 17. The victims are listed only by initials in the document. They date back to at least 1998.
(Copyright 2019 The Associated Press. All rights reserved. This material may not be published, broadcast, rewritten or redistributed.)