ASU Sophomore Killed in Off-Campus Shooting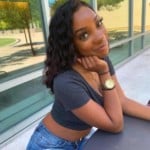 The Montgomery Police Department has confirmed that 19-year-old Alexis Moss, died after she was shot early Saturday morning.
ASU President Quinton Ross sent Alabama News Network this statement, confirming Moss was killed in an "off-campus incident":
Moss was a sophomore at Alabama State University, and from Montgomery.
She was one of the two victims in a shooting on Spruce Street around 1:00 a.m. Saturday. The other woman was treated for non-life threatening injuries.
Students say chaos erupted after the shots rang out during a party, off campus. Police say the shooting stemmed from an argument, but the two victims were innocent bystanders.
The MPD is still investigating the fatal shooting, and have not made any arrests. Anyone with helpful information should contact the Montgomery Police Dept., or the CrimeStoppers tip-line at 215-STOP. You can remain anonymous.