Answers to Questions About New Coronavirus Antibody Studies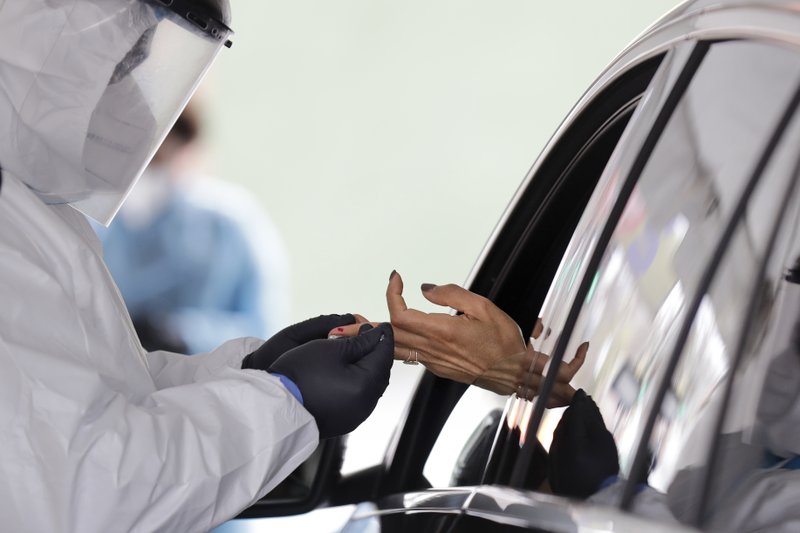 Studies have begun to emerge that try to determine how many Americans have been infected by the new coronavirus. But are they accurate? The results depend on where and how the research is done, and it can be difficult to draw firm conclusions from the early findings, experts said.
For instance, a study in New York state, one of the nation's most infected, estimated that the true number of infections is about 10 times the official count and in Los Angeles County, scientists put the true number of infections at around 40 times the actual case count.
Until recently, researchers had to rely on statistical models, some of which estimated that for every confirmed coronavirus case, there were likely seven to 10 other people who were infected but not counted. Now with the arrival of blood antibody tests, scientists hope the picture will come into sharper focus.
Here are a few frequently asked questions regarding the testing and studies of the Coronavirus.
HOW DO THESE STUDIES WORK?
Researchers take blood samples, often just a drop from a finger prick, from a group of people testing for antibodies — the markers of infections that someone already had. That helps show how many people were infected, whether they knew it or not. Such studies are widely used in public health to figure out how many people have a range of diseases, including measles, HIV and dengue.
WHY ARE THESE STUDIES IMPORTANT?
Not everyone with COVID-19 gets a diagnostic test, which looks for signs of active infection in throat and nose swabs. So the blood tests can fill in gaps.
If the blood tests are accurate and the research well done, the studies could help scientists determine what proportion of infected people never had clear-cut symptoms. They also could tell scientists exactly how deadly the coronavirus really is, by finding the real number of infections.
One day, the studies will help government officials figure out how many people have gained immunity to the virus. Such information could guide decisions about when to lift stay-at-home orders.
ARE THE PEOPLE TESTED REPRESENTATIVE?
Generally speaking, the larger the study, the better.
It's important to get people of different ages, different races, and different parts of a geographic area. So it matters how participants are recruited.
The highest-quality studies involve going house to house to recruit a cross-section of society, said Natalie Dean, a University of Florida statistician and researcher.
HOW WERE PEOPLE RECRUITED FOR THE EARLY STUDIES?
The study in Santa Clara County, California, got most of its 3,300 participants through a Facebook ad that asked people to drive to a parking lot where they would get their finger pricked and their blood tested.
The Los Angeles study used a market research firm database to draw a more representative sample. But the initial results had fewer participants than the Santa Clara study.
The New York study collected about 3,000 samples from people shopping at grocery and big box stores. It was a preliminary government study, with more results expected soon.
None of the studies went through the kind of peer-review process that generally is required before publication in scientific journals.
WHAT'S AHEAD?
Two federal agencies have larger surveys in the works.
The National Institutes of Health announced a study that will recruit as many as 10,000 adults across the country who were not previously diagnosed with coronavirus infections to give blood samples.
The CDC has several studies planned, including one that would eventually test close to 20,000 blood samples collected at commercial laboratories. Initial results from some areas may be coming back next month, said Dr. Gregory Armstrong, the CDC's deputy incident manager.
(Copyright 2020 The Associated Press. All rights reserved. This material may not be published, broadcast, rewritten or redistributed without permission.)