State Senator David Burkette Resigns, Effective Immediately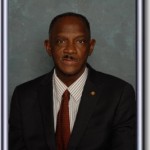 Alabama State Senator David Burkette has resigned from office effective immediately.
He represented  Senate District 26, and won the seat in a special election. He is also a former Montgomery city council member who served the city for 11 years.
Alabama News Network reached out to the Governor Kay Ivey's office about Burkette's resignation. Her spokesperson, Gina Maiola said "Governor Ivey is disappointed but firmly supports the rule of law."
Alabama News Network has reached out to Burkette for comment and according to his lawyer, him stepping down had nothing to do with the ethics complaints. His lawyer, Al Agricola, say Burkette stepping down doesn't mean he will fade away from politics. He says he is still committed to District 26 and will continue to serve Montgomery. He said there was no pressure for him to step down by anyone.