Brewbaker Primary School, and Southlawn 6th Graders Under Mandatory Quarantine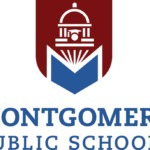 Montgomery's Brewbaker Primary and School, and sixth graders at Southlawn Middle School are now under mandatory quarantine after two separate employees tested positive for COVID-19.
Montgomery Public Schools confirmed the BPS school closure Thursday morning, saying the employee was in close contact with several BPS students. In a second release sent moments later, A Montgomery Public Schools spokesperson  added that sixth graders at Southlawn Middle were to be quarantined too.
The 14-day quarantine is effective immediately. BPS will remain closed, with teachers and students continuing class virtually. School administrators are working with Southlawn families for sixth-grade teachers and students to continue learning in a virtual environment, MPS said.
Parents with students at  Brewbaker Intermediate and Brewbaker Middle have been informed of the school closure, and students with siblings at Brewbaker Primary are encouraged to voluntarily quarantine for 14 days.
Southlawn Middle School parents with further questions should contact the school's front office.