Alabama Senate Approves Lottery and Casino Bill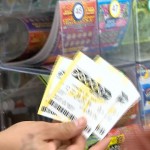 The Alabama Senate has approved a lottery and casino legislation as lawmakers make a third attempt to advance a gambling bill this session.
Senators on Tuesday voted 23-9 for the proposed constitutional amendment would establish a state lottery and allow 9 casino sites in the state.
Casino and sports betting sites would be located in Jefferson County, Mobile County, Macon County, Greene County, Houston County and either Jackson or DeKalb counties as well as three sites owned by Poarch Band of Creek Indians.
If the package becomes law, Alabama would impose a 22% tax on lottery vendors, a 1% tax on gross gaming revenue, and a 2% local tax.
Fifty percent of the estimated $700 million in revenue would go towards education.
The remaining 50% would go to the state general fund.
In the past, special interest and divisions over where the money would go have stalled gambling bills in the legislature.
The package of bills will move to the House of Representatives, where if approved, Alabama voters will vote on gaming and lottery.