Q & A with The Wellness Coalition
By: Lillian Lalo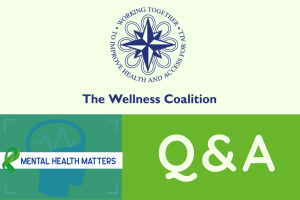 MONTGOMERY, Ala. (Alabama News Network) – The following are questions and answers with Latonya Morgan Bell – a Wellness Navigator with the Wellness Coalition.
Q – What is the Wellness Coalition, and how can it benefit people? 
A – The Wellness Collision is a nonprofit organization in the River Region area. We service counties such as Montgomery, Elmore, Autauga, Lowndes, and Macon Counties. We provide access to care to individuals who may require medication assistance. We also may assist them with finding a medical home or finding a primary care physician, as well as education classes.
Q- Your title is 'Wellness Navigator.' What does that exactly mean?
A –  As a navigator, I'm simply a case manager. We are located at the health department as well as our local clinics and hospitals. I can help individuals that are in the hospital find a medical home. I also help them with medication assistance. I basically serve as a liaison for the person in the hospital as they navigate home to ensure that they receive proper care, education, and whatever needs they may have.
Q – Have you seen an increase in patient volume due to the COVID-19 pandemic?
A – As a navigator at the hospital, I have definitely seen people presenting to the hospital with issues of anxiety, depression, and grief. There is definitely a strong need for those services to be available for individuals within our area.
I think that it helps people to remember that they are not alone. This (pandemic) is a crisis the entire world has been dealing with.
Q – Tell us how people can connect with the Wellness Coalition. And who usually uses your services?
A-  Our services are for anyone within the River Region area. They can access us by coming to our office at 3060 Mobile Highway – which is at the health department. They can also give us a call at 334-293-6502- or they can reach us via the website at www.TheWellnessCoalition.org.
Q- Are there any types of charges or fees involved if someone wanted to come and see you?
A – All of our services are absolutely free. And we are just here to offer services for anyone that may have questions – you may have questions about yourself or questions about a friend or family member.